The Vinyl Pressing of "Trip Trap Attack"!!
We're really excited about our record "Trip Trap Attack" coming out on June 18th!! Here's photos taken in the factory by United Record Pressing!! We're super stoked!! Here's a link to pre-order the limited edition hott pink vinyl: http://kaninerecords.com/preorder/triptrapattack#bd
SXSW BOund
So we're heading out to Texas tomorrow and making a few stops along the way. Here's all our SXSW dates in one place. Plus our dates leading up to the festival!
Interview with Pinwheel Candy →
The Chain Letters with Impose Mag →
A ridiculous interview with Impose Magazine! We met up at Champs, my favorite vegan diner in Brooklyn for the interview. 
Watch
Messin around at the pad last weekend! haha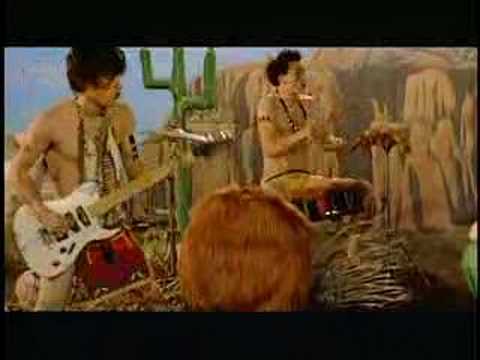 "Love Is Strange" in Prefix Magazine
"a short but sweet reverb-ladened number full of hazy and dreamy effects running throughout the whole track. It may be winter, but even this cover would warm you up while you're wrapped in blankets at home helping you dream of when summer comes back."  ~  Clyde Erwin Barretto for Prefix Magazine http://www.prefixmag.com/media/beach-day/love-is-strange-mickey-sylvia/72327/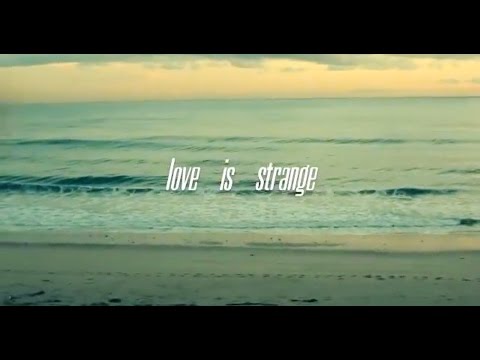 Watch
thejoyofviolentmovement: Beach Day's latest single, "Walking on the Streets," came out the other day as part of a 7" single that Kanine Records released on November 14th. I spent this morning listening to this track and it fit the mood for a lazy Sunday — it's a jangly, girl-led garage rock that brings to mind the girl groups of the 1960s, as well as contemporaries Dum Dum Girls and others. 
Our New Single "Walking On The Streets" Premiere's...
Our new single "Walking On The Streets" is out today! Here are photos of the limited edition clear golden vinyls. And the premiere on Filter Magazine. You can order the golden 7" or purchase mp3's directly from Kanine Records Here: http://kaninerecords.com/10872 "Walking on the Streets" is nearly four minutes of gorgeous surf and garage rock, complete with...
CMJ Dates!
These are our CMJ dates! Come and see us! xo 10/20 CMJ @PUBLIC ASSEMBLY (HHBTM/ NYC POPFEST CMJ Party) We're playing at 10:00 PM Here's a link to the event: http://www.facebook.com/events/122488247898724/ 10/19 CMJ @CAMEO GALLERY (Kanine Records CMJ Day Party) 12-7PM We're playing at 5:30 10/ 18 @XPO 929 APUTUMPU + SURPRISE ATTACK Un-CMJ Party We're...
NYLON: Band Crush | Beach Day
We've had a crush on Nylon forever and now they're finally crushing back! Here's a link: http://www.nylonmag.com/?section=article&parid=8502
Tour Pics! Athens and Beyondddddd!
We've been having such a blast on our September Freak Out Tour! It's time to share some pics from this week on the road! There's some pictures from Athens, GA, Atlanta, GA,  Greenville, NC and last night we played in Annapolis, MD which was the highlight of our tour so far. We've had so much fun so far and met a ton of great people! Here are the pics so far! The girls...
The Beach Day single is on iTunes now!
Our new single is out! You can totally get the Jim Diamond mixed album version of Beach Day here! Also our track Get It Out Of Your Head! Super sweet summer tunes! http://itunes.apple.com/us/album/beach-day-single/id548541007?ign-mpt=uo%3D4
Beach Day Seven Inch! Out tomorrow!
Official release date for our single Beach Day is this Tuesday, July 17th! Digital downloads will be available then. Our 7"'s are here! Here are some pics of them. They're available for pre-order right now at: http://www.facebook.com/Beachdayband/app_177443199001555 Or if you're in FL you can pick one up at our release party at Radio Active Records tonight,...
Orbit 19 Lounge Anniversary Partay
We were invited by Dadia, the owner of Orbit 19 Lounge, to play their anniversary party this past May 19th. We knew we had to! Even though we'd be totally beat from driving back from CA just a few days before! But Dadia knows how to throw a good party! It was our 3rd time there. We love playing there! It's always really fun and you never know what to expect! The lineup for the...
Record Store Day is tomorrow!
Record Store Day is tomorrow, so we went on Graceful Sounds Radio to promote it! We did an interview and played a few tunes. We were hanging there with Suede Dudes who were doing an interview too. Here's a few pics! Don't forget to come to Radio Active Records tomorrow! We're playing at 5pm! Us and Suede Dudes Us with Grace!  Here's the link for Radio Active Records...
House Party !! Keg Party!!
Last weekend we played a birthday house party for Tristan the bassist of the band Girls On The Beach! Such a fun party! I haven't played a house party since forever and we were all really looking forward to it! What a blast! And a super lineup that included Wet Nurse, Girls On The Beach, us, Permanent Makeup, Tam Tam and a band called The Austin Brothers (not sure if that is their...
Pinch me!
Last night we played at Green Room with The Cost! So much fun & I was DJ'ing some 60's stuff & some cool, new stuff! We love hanging out with The Cost! Last night was a little crazy. Some girl pinched Skyler's butt! It was really funny! Tonight we're getting ready to head out to Orlando to play Tristan's B-Day party! Anyway, here are the pics: The...
La La La La Lips
Last weekend we opened up for The Black Lips! They are an awesome garage band from Atlanta! If you don't know who they are > you should check them out. The show was at Grand Central in the Wynwood District in Miami, FL. The Black Lips were really nice, sweet guys. They invited us out afterward to Corner bar but we were so hungry that we went to Denny's and it took soooooo long to...